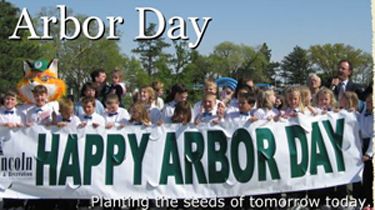 One of the advantages of utilizing Paul J. Strawhecker, Inc. is the in-depth experience we have in the areas of major gifts and planned giving.
Major gifts and planned giving -- like the work we did for the National Arbor Day Foundation -- can be one of the most lucrative forms of fundraising because they offer an organization its greatest opportunity to receive large gifts on an ongoing basis.
Usually, these gifts are unrestricted, but nonprofit boards typically allocate them to the institutional endowment fund. Unfortunately, many nonprofits receive such gifts in an erratic fashion. However, the expertise to maintain a planned giving program requires an institutional commitment that is consistent over time and should not be written off or overlooked for the short-term return.
OUR TEAM
Paul J. Strawhecker initiated the planned giving program at Boys Town (now Girls and Boys Town) in 1974. During his time at Boys Town, Paul marketed planned gifts through a variety of methods, including 800,000 planned gift mailings. In addition, millions of direct mail inserts were used as well as promotions in quarterly newsletters. These efforts generated more than 26,000 responses. Over 750 planned gifts were achieved through the programs Paul initiated. During his tenure, Boys Town received more than $50 million in planned gift income.
Throughout his career, Paul has been involved in marketing gifts through a variety of methods. He has personally negotiated gift arrangements from single life annuities to complete real estate and bequest agreements exceeding $10 million. Within the last three years, Paul has managed a program that has generated millions of dollars in planned gifts for the Archdiocese of Omaha. Paul is a graduate of the National Planned Giving Institute.
MAJOR GIFT/ PLANNED GIVING CONSULTATION
Paul J. Strawhecker, Inc. recommends the following process to enable non-profits to solicit major and planned gifts:
Review donors and prospects

Develop the case for major and planned gifts

Select individuals to be interviewed

Tailored follow-up for each individual to be solicited