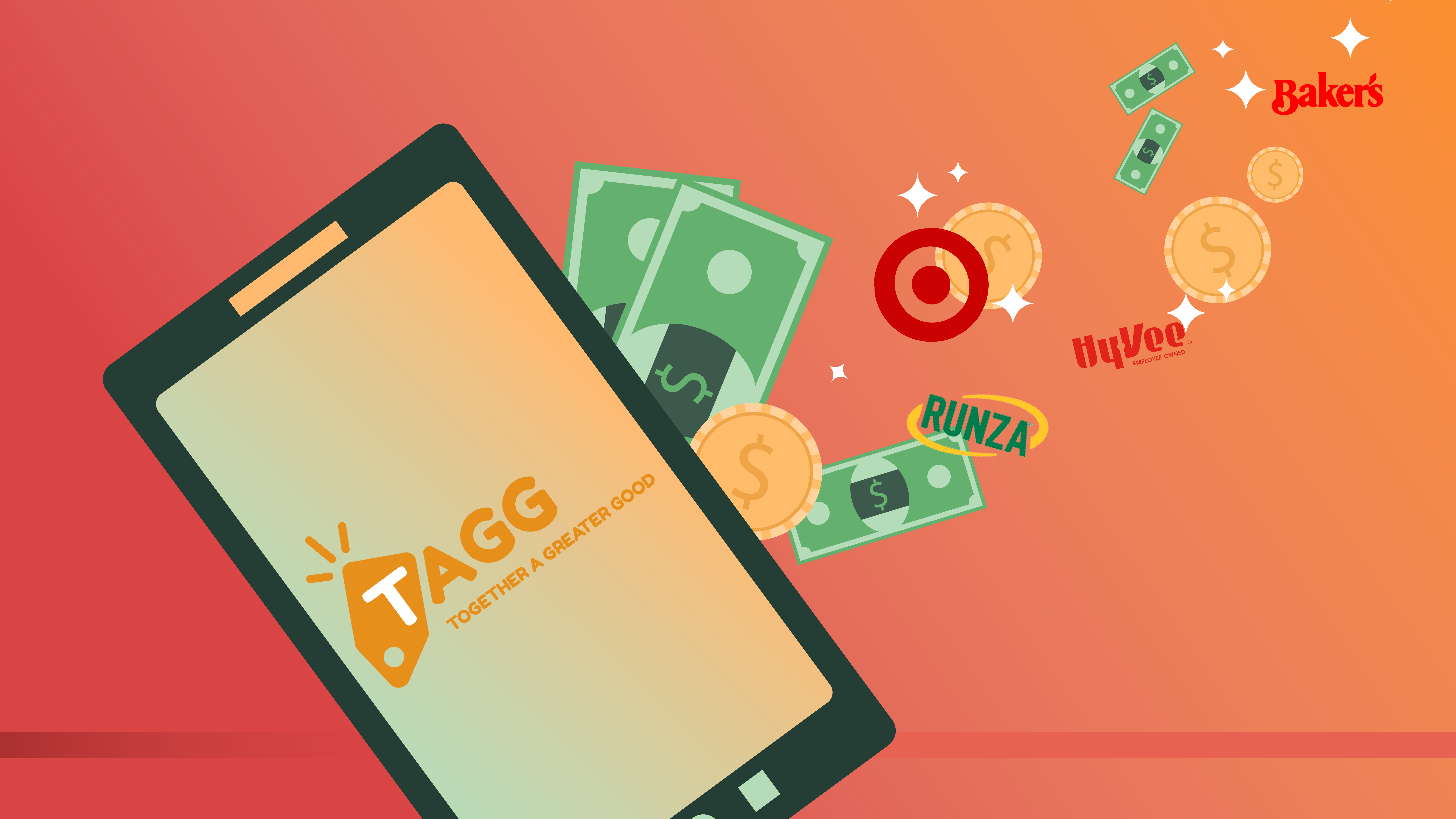 When you think of donating money to your favorite organization, you think of the typical cutting a check to your favorite organization or going onto the organization's website and typing in your credit card information.
These are still the big ways to donate money, but what are some other ways to donate without thinking about it?
You can donate while you spend
TAGG (Together A Greater Good) is an Omaha and Lincoln based app created in 2014. You find where you spent money at, pick your organization to donate to, take a picture of your receipt, and depending on the place of business, a percentage is donated. Businesses on Tagg include: Hyvee, certain Jimmy Johns and Runza locations, Home Improvement, Chiropractors, and many others.
AmazonSmile donates 0.5% of eligible purchases to your organization of choice.
Target Circle members through shopping earn votes to cast for each cycle. In the last cycle, in Omaha, $7,000 was split between 5 nonprofits.
Bakers has a Community Rewards program that which any purchases linked to your Shopper's Card number, dispenses a contribution to a chosen organization each quarter.
You can round up
Much like the days of grocery stores asking if you wanted to round up for charities, there are now apps where you can connect your card to, and they will donate the change rounded up to the nearest dollar.
Apps include : ChangeUp, RoundUp, Give Tide, and many others.
Earn money by being physically active
Charity Miles is an activity tracker app that turns your miles into donations. Organizations on the app include: Alzheimer's Association, ASPCA, Feeding America, St. Jude Children's Research Hospital, The Nature Conservancy, and many others.
Random Tuesday, Inc. is a national organization that uses fanthropy (fan philanthropy) to raise money. Fanthropy is a group of people who like a common piece of media getting together to support a cause. Random Tuesday has four different programs - Potterhead Running Club (Harry Potter) Whovian Running Club (Doctor Who) Chilton Running Club (Gilmore Girls) and Fandom Running Club (Other) Each program holds virtual races that befit a different organization with each run. In its first 5 years, Random Tuesday, Inc. has donated over $2.5 million to over 50 charities, including the Whovian Running Club, in their "Four K" Virtual Run raising over $23,000 for Daphne Legacy Tour, an organization that helps "facilitate all aspects of the transportation of Galgos (Spanish Greyhounds) from Spain to the United States to adoptive, loving homes."