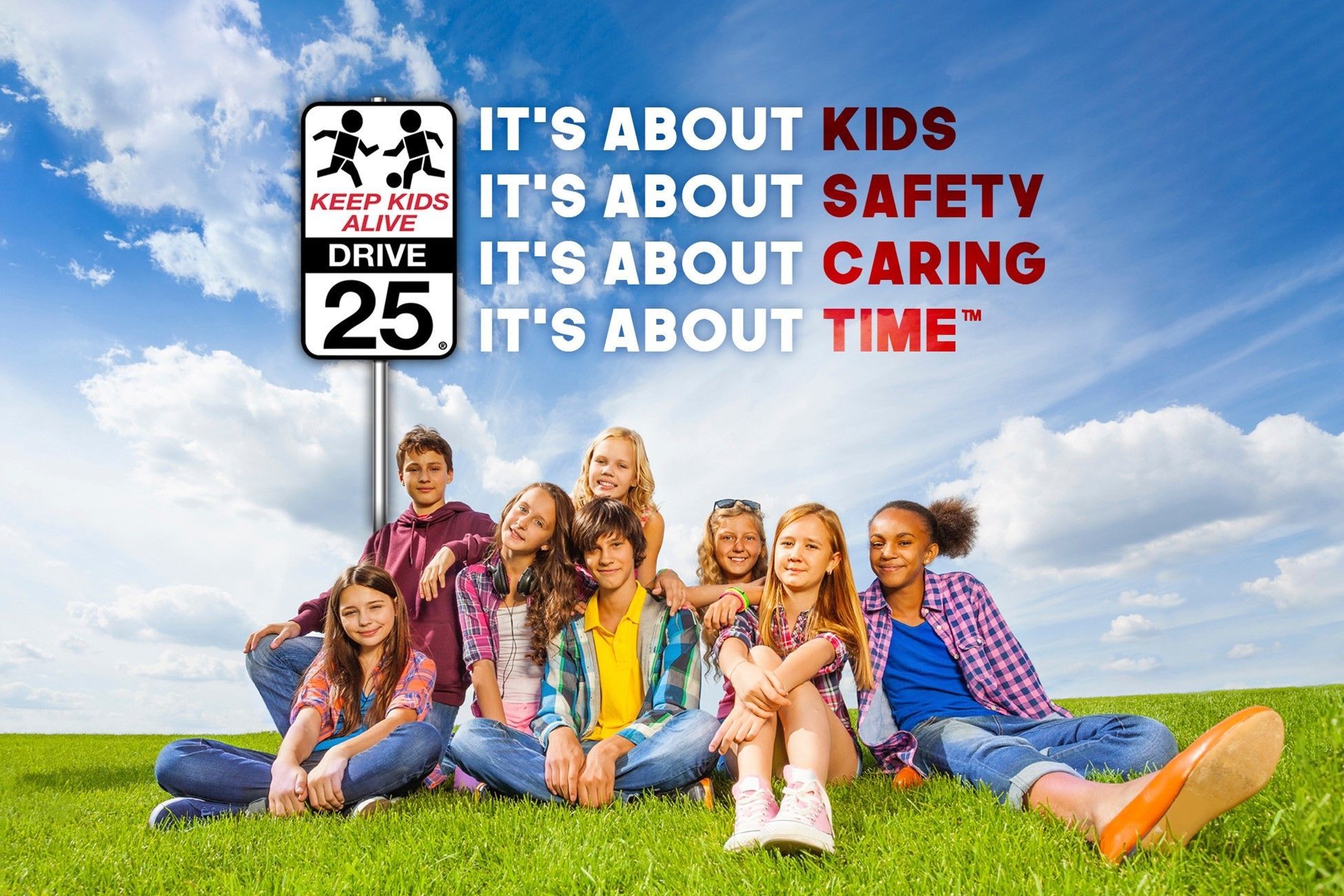 Our 501c3 nonprofit, Keep Kids Alive Drive 25, will turn 23 years-old this year. Over these two-plus decades we have had the privilege of partnering with more than 1700 committed caring partners in 49 states, 3 Canadian provinces, and as far away as Queensland State, Australia. These include neighborhood groups, schools, law enforcement agencies (over 600 so far), public works, businesses, elected officials, and countless others. However, even with these successes we, as with many fellow nonprofits, wondered and pondered just what effects the COVID pandemic might have on our mission to make streets safer for all who walk, cycle, play, drive, and ride.
As is often noted, hindsight is indeed 20-20, and never has this been more true than the year 2020. One goal Keep Kids Alive Drive 25 realized in 2020 was initiating a podcast to share compelling stories while creating a broader audience to educate about the possibilities to affect behavioral change when it comes to driving, walking, cycling on or around roadways of all kinds. Little did we know that the launch of the Keep Kids Alive podcast would open up opportunities for new relationships, partnerships, and growth in expanding our mission across the country.
The Keep Kids Alive podcast is now 1 year-old. It has afforded numerous families to share stories of hope, healing, and wisdom in the wake of grieving deaths of loved ones due to traffic incidents. Inspiration spills forth again and again as family members relate heartfelt and heart-earned lessons of what matters most in life, and how we each can make a difference in our own decisions as to how we safely navigate this world as pedestrians, cyclists, and motorists together. New avenues to learn, grow, and stretch our mission opened up along the way. These included:
An invitation from Ford's Driving Skills for Life to be interviewed on their "Daily Drive" podcast, allowing us to share our mission and messages all across the country
A grant from the charitable wing of General Motors commissioning Keep Kids Alive Drive 25 to facilitate new traffic safety education initiatives with local partners in underserved neighborhoods in Detroit, St. Louis, and Phoenix.
A budding partnership with Bolton Law in Indiana working to open up communities throughout the state to our mission and the possibilities for citizens to make a difference when it comes to traffic safety.
These new relationships, along with the possibilities that flow from them, are directly tied in to the Keep Kids Alive podcast; none of which we imagined in pre-pandemic times.
I share this reflection as an invitation to each of us in the nonprofit sector to consider the surprise opportunities, learnings, and relationships that have emerged throughout the past year to keep our missions going and growing. It is my hope that we are able to point to multiple examples of how decisions to move and grow forward in new or unexpected ways worked to open up relationships and opportunities to realize the reasons and passions that fuel our missions and outreach to all whom we serve. May 2021 surprise you with new adventures along with supporters and donors to realize the very best for all who benefit from the good you do.
Keep Kids Alive Drive 25 is based in Omaha, NE. Our mission is committed to educating and engaging motorists, pedestrians, and cyclists to become the solutions to the problems we cause - speeding, all manner of distracted driving, stop-sign running, not wearing seat belts, inattentive walking, and so much more. A special initiative, Live Forward!, supports families whose loved ones have died in traffic incidents to bring good into the world in their honor and memory. Our latest initiative is #SafeRoadsForRogi.  Learn more about the mission of Keep Kids Alive Drive 25 @ KKAD25.org or the KKAD25 Facebook Page.
Tom Everson, MRE, is the executive director and founder of Keep Kids Alive Drive 25. He is an educator who specializes in addressing youth, family, and risk issues. He and his wife Wendy are parents of 4 adult children, and have resided in Omaha for 30 years.