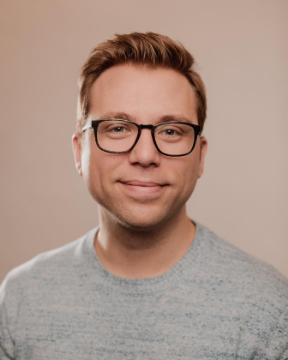 Paul J. Strawhecker, Inc. is proud to announce that Patrick Falke will be joining our team in the position of "Strategic Consultant & Operation Officer."  Patrick will be helping the company's non-profit clients by lending his expertise in organizational management, experience in planning construction projects, and ability to bring people together around common goals to maximize their organization's impact. In addition to helping clients, Patrick will function as an operational manager for the firm helping Paul and Ryan with everyday operations.
Patrick comes to PJS after serving as Senior Director of Operations for Project Harmony and Director of Operations for Field Day Development. In his nearly nine years with Project Harmony, Patrick helped grow the organization significantly in program scope, budget, and community impact. As a member of the Field Day Development team, Patrick helped organizations plan and coordinate capital construction projects. Throughout his career, Patrick has exemplified strong organizational planning, team leadership, problem solving and communication skills. He has extensive experience in establishing and nurturing supportive relationships with industry experts, potential partners and key stakeholders, to build strong collaborations and sustain organizational growth.
Outside of his work with Project Harmony and Field Day Development, Patrick has served as the Chair of the Greater Omaha Young Professionals Council, as a Board Member of the Greater Omaha Chamber of Commerce and as the Treasurer of the Omaha Midtown Neighborhood Alliance.  He has participated in several leadership programs including Leadership Omaha (Class 36) and ICAN's FOCUS Training 2015-2016.  Patrick was also recognized for his career accomplishments by the Midland's Business Journal as a 40 Under 40 Recipient in 2017. 
Patrick's wife Megan is a Nurse Practitioner in the Neonatal Intensive Care Unit at Nebraska Medicine.  They are both passionately engaged in the community and strive to support organizations and causes, that create a more just, inclusive and equal community.  They also stay busy raising their three children, and strive to encourage them to become well-informed stewards of our community.