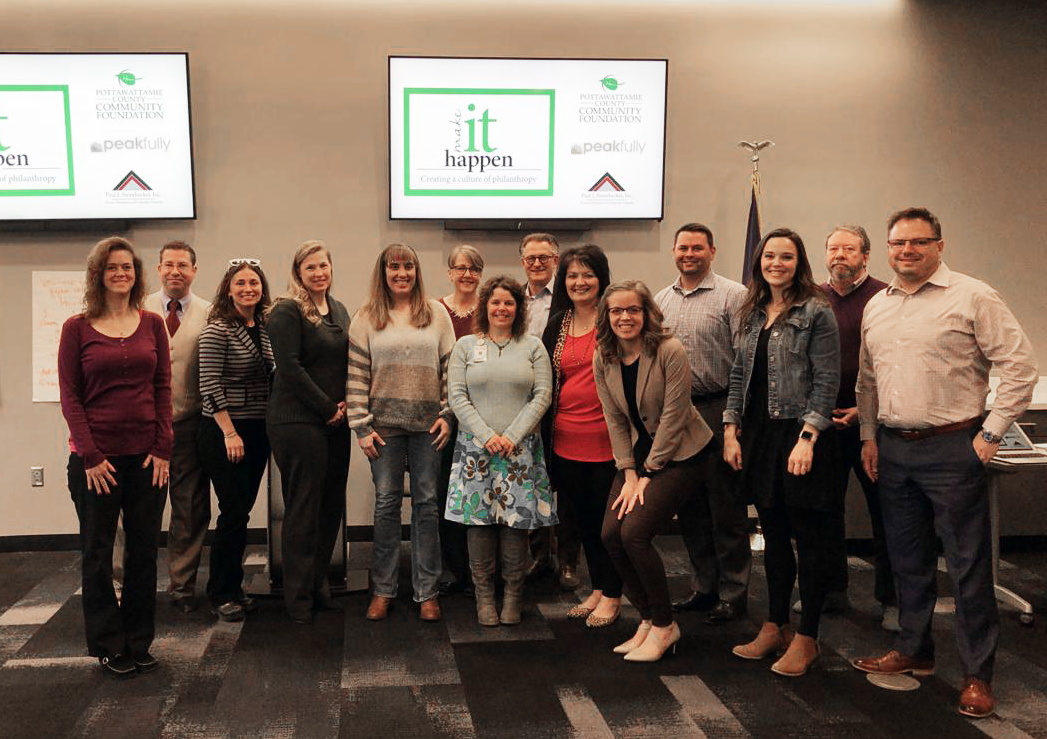 Paul J Strawhecker, Inc. has partnered with Pottawattamie County Community Foundation to hold the nonprofit training program, "Make It Happen."
"Make It Happen" works to benefit seven Council Bluffs area nonprofits. The training sessions include: Planned Giving, Capital Campaigns, Major Giving, Gallup Strengths and more.
The purpose of the series is to not only help each individual organization in their fundraising goals but also to build a sense of community between the organizations.
The organizations include: Council Bluffs School Foundation, Crossroads of Western Iowa, Family Inc, Golden Hills Resource Conservation and Development, Habitat for Humanity, Historic General Dodge House, and Midlands Humane Society. 
To learn more:
https://www.nonpareilonline.com/business/make-it-happen-training-program-nudges-nonprofits-toward-growth/article_dc65d20e-c292-5505-8b4d-6d01d5b875ab.html