Public Relations Effort Pays Off for Schuyler Hospital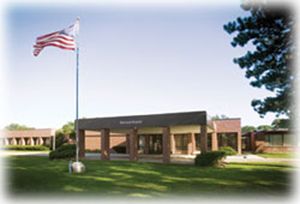 Alegent Health Memorial Hospital's capital campaign philanthropic planning study revealed several public relations issues that needed to be addressed prior to starting fundraising -- including a lack of knowledge about the hospital and its services, doctor turnover and an absence of understanding about the benefit Alegent brings to Schuyler, Nebraska, and its surrounding communities.
Paul J. Strawhecker, Inc., who conducted the study, recommended Alegent create a steering committee to help the hospital increase public awareness through an ongoing and comprehensive public relations program that would position the hospital to conduct its capital campaign.
The hospital formed a 16-person steering committee made up of community members, hospital staff, board members and volunteers. The committee met every two weeks over a period of four months to brainstorm ideas and put them into action.
The committee was instrumental in identifying stories for newspapers, suggesting community events where the hospital should have a presence, recommending organizations where the hospital administrator could speak and screening the presentation itself.
After the public relations efforts, Paul J. Strawhecker, Inc. resurveyed the same philanthropic planning study participants to find out whether or not they had a better understanding of what the hospital was doing and whether they would now support a capital campaign.
Those who responded came back with a resounding "Yes!"
Two months into the capital campaign, the hospital had achieved 70 percent of its goal. Nearly everyone on the public relations committee facilitated a large gift or became a campaign volunteer. The campaign eventually doubled its original $500,000 goal.