Iowa School for the Deaf Reach $1.5 Million Campaign Goal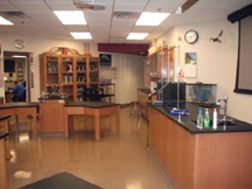 Paul J. Strawhecker, Inc. provided campaign counsel to help Iowa School for the Deaf reach its $1.5 million fundraising goal to build a new science center on the Council Bluffs campus.
The new center provides a modern facility that meets the needs of current programs and new curriculum standards, adequate space for storage, and handicapped-accessible amenities. The new center will enable ISD to provide students the knowledge and resources to compete with their hearing peers, and will establish ISD's science program as one of the premiere programs in the region.
In addition to providing campaign counsel for this project, PJS also helped educate and inform the public about ISD's current education programs by creating and helping the school execute a strategic public relations plan.