Paul J. Strawhecker, MPA, ACFRE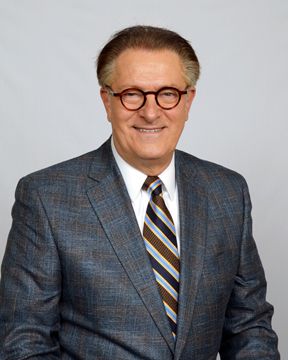 President
paul@pjstraw.com
Paul has spent his entire career assisting non-profit organizations in fundraising, marketing, planning and public relations activities. Throughout his career, he has been responsible for programs generating more than $300 million to assist government, social service, health care, education and religious organizations.
Paul has experience in all areas of fundraising, including annual giving, planned giving, capital campaigns and grant writing. He has served as Assistant to the Mayor of Omaha, Nebraska; started the planned giving program at Boys Town; served as Vice President of Development for a non-profit hospital and nursing home group with 75 facilities; and directed fundraising for a private multi-campus university system in Michigan, Florida and Texas.
In 1996, the Association of Fundraising Professionals (AFP) accredited Paul as the 27th Advanced Certified Fund Raising Executive (ACFRE) in the nation. He currently is chair-elect of the AFP Foundation on Philanthropy, and has served on the Board of Directors of the AFP Association. He also has served as President of AFP chapters in Michigan, North Dakota and Nebraska. He is also an Adjunct Professor at the University of Nebraska at Omaha.
Paul has led the consulting firm, Paul J. Strawhecker, Inc., since its inception in 1995. The firm has served more than 250 nonprofit organizations regionally, nationally and internationally.
BACKGROUND:
- Experienced in the fields of government, social service, health care, education and religious organizations.
- Experienced in all areas of fund raising including annual giving, planned giving and capital campaigns as well as grant writing.
- Served as Assistant to the Mayor of Omaha and managed 24 social service programs.
- Initiated Boys Town planned-giving program which receipted over $50 million.
- Created facility fund raising programs at Lutheran Health System for a system of 75 hospitals and nursing homes; initiated capital campaigns and system-wide grant program.
- In three years, increased planned gift commitments from an average of one planned gift a month to one a week, for the Archdiocese of Omaha.
- Led the Alegent Health Foundation, supporting six metro hospitals, three rural hospitals and 175 physician clinics, in increasing fundraising revenues from $2 million to $15 million in two years (2011-2012).
EDUCATION:
- MPA Public Administration, University of Nebraska at Omaha (1980)
- BA Sociology/Political Science, Creighton University, Omaha, Nebraska (1970)
PROFESSIONAL ACTIVITIES:
- Authored the book, Capital Campaign Implementation: Are You Ready? (1998) (2003) (2007)
- Authored the textbooks, Fund Raising Overview: A Key to Non-Profit Organizational Success, produced for the UNO Graduate class Fund Raising in Public and Non-Profit Organizations (1998), and Resource Development Implementation: Are You Ready? (1999)
- Collaborated on the book, Beyond Main Street, sponsored by the Partnership for Rural Nebraska (1997)
- President, Association of Fundraising Professionals, Nebraska Chapter (1997-98)
- Adjunct Professor, University of Nebraska at Omaha--School of Public Administration (1995-2010)
- Accredited as Advanced Certified Fund Raising Executive (ACFRE)--Association of Fundraising Professionals (one of 27 nationally) (1996)
- AFP Foundation for Philanthropy Chair (2007-2008)
- Association of Fundraising Professionals--Vice Chairman for External Affairs, National Board of Directors, Alexandria, Virginia (1984-91, except 1987)
- President, National Multi-Hospital Development Association (1986)
- National Association for Hospital Development--Certified as a Fund Raiser (1985)
- President, Nebraska Chapter, Association of Fundraising Professionals (1997-1998)
- Charter President, Mid-Michigan Chapter, Association of Fundraising Professionals (1988-90)
- Charter President, North Dakota Chapter, Association of Fundraising Professionals (1984-85)
- Member of various professional associations such as Council for Advancement and Support of
Education (CASE) and the Association for Healthcare Philanthropy (AHP)
- Board member, Advanced Certified Fundraising Executive (ACFRE) (2014-2017)
HONORS:
- 2015 J. Robert Sandberg Award from the Nebraska Partnership for Philanthropic Planning
- 2009 Barbara Marion Award for Outstanding Leadership to AFP
- 2008 Outstanding Lifetime Achievement Award from the Nebraska Chapter of the Association of Fundraising Professionals