Nicole Evans, MHA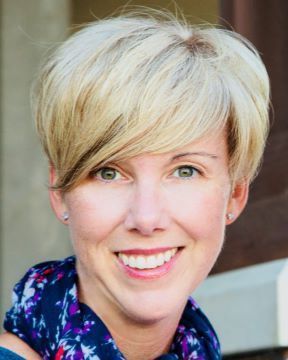 Consultant
An innovative strategist with over 20 years of experience in non-profit management, Nicole Evans has provided strategic planning, development, communications, and marketing solutions to help non-profits grow. Evans has an extensive background in community program management and fund development in Catholic education and Catholic healthcare. As a freelance consultant, she currently works with the Diocese of Des Moines Catholic Schools and other local non-profits.
Before moving to freelance consulting in 2019, she served as the Director of Advancement for Gross Catholic High School. During her time at Gross Catholic, Evans implemented development strategies that tripled the school's annual giving program; led rebranding and communications efforts to position Gross Catholic as a college preparatory school of choice in Omaha; developed a five-year strategic plan for advancement; and organized a $4.5 million capital campaign to renovate the academic wing of Gross Catholic High School. 
Her work with the Archdiocese of Omaha also included serving as the Development Director for the Omaha Catholic School Consortium, a collaborative of five Catholic elementary schools in south Omaha. As Development Director, she facilitated strategic planning using the Decision Accelerator model, led marketing and communications efforts, and developed a comprehensive annual fund program. Before transitioning her career to Catholic education, Evans spent ten years in healthcare program administration and community outreach.
Evans holds a Master of Healthcare Administration degree, a Bachelor of Science degree in journalism and communication, and a graduate certificate in Educational Leadership from Creighton University. A life-long learner, she is currently working toward a graduate certificate in fundraising management at the University of Nebraska – Omaha and intends to pursue her Doctorate of Education degree in the near future.
Outside of work, she enjoys time with her family, running, swimming, cycling, yoga, reading, traveling, and cooking. She and her husband of 20 years reside in LaVista, NE and have two sons, Tyler (16) and Bryce (13). The couple also has two rambunctious Labrador Retrievers named Annie and Oliver.