Gary Steiner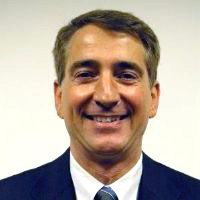 Senior Associate
Gary Steiner has 25 years of nonprofit management and fundraising experience. He's enjoyed success in working with volunteer leadership to develop visionary plans and secure resources needed for implementation.
Prior to becoming a consultant, he served as Executive Director of the Millard Public Schools Foundation, where he led a staff of 285 to provide opportunities and services for 24,000 students in programs that are not funded through the public school district's normal operating budget. In addition to managing all activities of the Foundation, he became an expert in revenue-generating childcare programs. Gary also worked for the national headquarters of the American Red Cross, serving as Senior Development Officer for the Western United States. At the Red Cross, Steiner managed the western half of the national field-based professional fundraising staff of 48 people. He was responsible for fundraising goals, functions, human resources and a $4.5 million budget.
Gary earned a Bachelor of Journalism from the University of Nebraska-Lincoln. He is involved with the American Schools Foundation Alliance, TeamMates, National Keep Kids Alive: Drive 25 and Rotary Club of Millard. A member of the Association of Fundraising Professionals, he is currently serving as president of the Nebraska Chapter. Gary is also a frequent presenter at state, regional and national conferences.